Finally, a permanent solution to weight loss.
Thank you for taking interest in Discreet Reductions! We are excited to hear from you and get your weight loss journey started. If you have any questions, please reach out and our weight loss doctors will get back to you.
In our office you will find a comfortable environment that is designed to give you peace of mind. Our furniture includes couches and chairs that are medical grade and rated up to 550 pounds. There are NO paper gowns and each person's privacy is of the utmost importance. The scale and body scanner are located in a private room with a closed door and the office design/timing of appointments was adjusted so that patients are not waiting together in the waiting room.  You doctor will work with you directly, and answer you directly - we don't use nurses and receptionists to act as a relay for messages.
Get Started
Use our online portal to schedule your appointment today!
 Sign up for our newsletter
Office: 
2345 King Ave West
Suite B
Billings, MT 59102
For general inquiries we kindly ask that you complete the contact form and we will be in touch!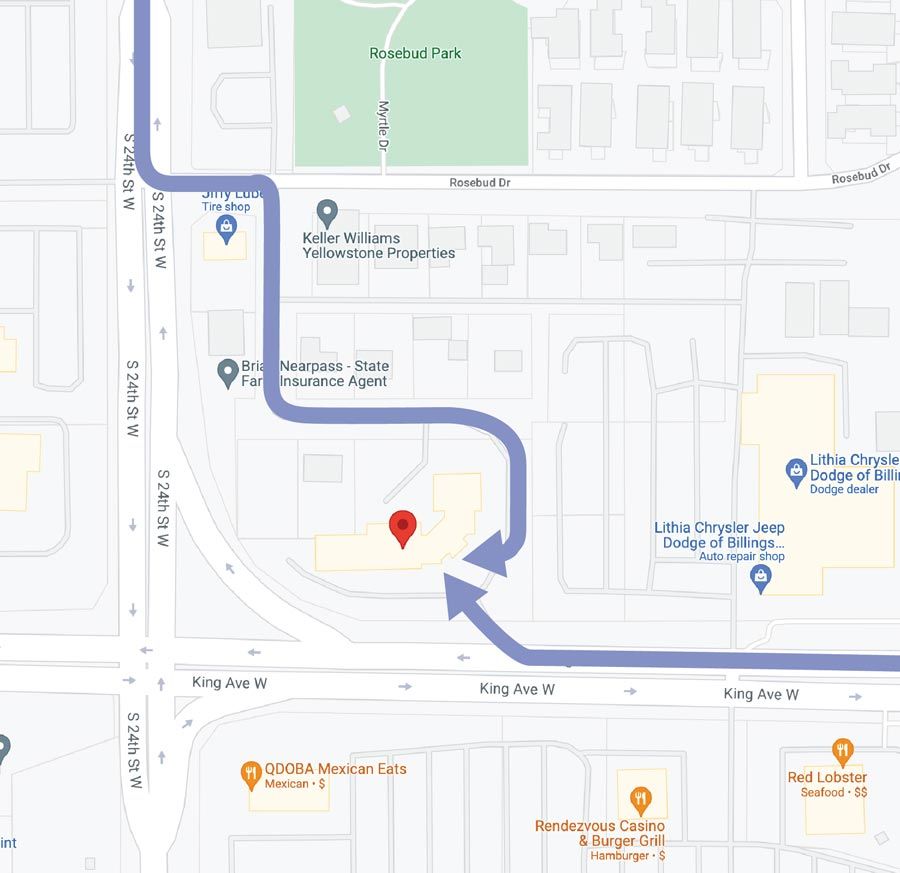 Please complete the contact form for all general inquiries.