Physician Led


Weight Management

Discreet Reductions was founded by Dr. Dietrich on the premise that health is a dynamic concept impacted by multiple factors:
Nutrition
Sleep
Physical Activity
Job/Career Fulfillment
Relationships
Financial Stability
Spiritual Peace
The Discreet Reductions 7 Dimensions of Health Program provides a structured plan designed to address each of the factors impacting health to improve our patients' weight loss process and ensure that it is permanent.  Our goal is to not only improve your weight, but your quality of life!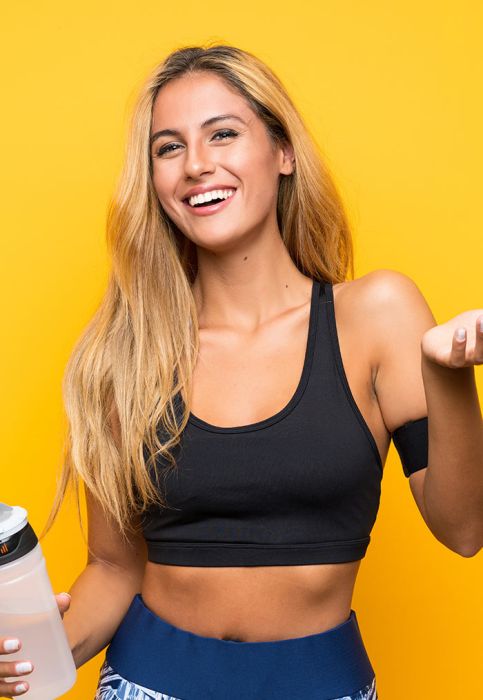 What makes the DR program different
This is a PHYSICIAN led weight management program
We ensure all causes of weight loss are addressed - including hormonal imbalances - and check your basal metabolic rate to help guide dietary recommendations.
We can prescribe and adjust medications and work with your doctor to de-prescribe medications as you lose weight.
We focus on whole food rather than bars, shakes, and soups to help you lose weight.
We provide accountability and evidence-based medical recommendations to help improve your health.
The Discreet Reductions program is divided into two segments –
active and support patients.
Active Patients
Each patient undergoes an hour-long consultation with a physician, as well as a body composition analysis to aide in the formation of your personalized weight loss plan. During the consultation, you will receive/complete:
Body composition analysis. 
A thorough review of your medical conditions and dietary preferences by a board-certified physician.  
Lab requisition (blood work must be completed before any prescriptions will be written or changed).*
A follow up appointment to review labs and start your weight management plan.
Each month you will have access to:
One 40-minute tele-medicine visit or one 40-minute in-person visit with your physician to assess your progress, refine your plan, adjust medications, and discuss questions or concerns you may have. Additional visits may be purchased as needed.
Professional chef led cooking shows teaching you how to prepare healthy delicious foods at home.
Online trainer led exercise classes.
Physician led educational programs including "Sip and Study" and "Walk and Talk Wednesday." 
*Lab work is an additional fee or may go through your current insurance
Support Patients
Once you have reached your goal weight, patients can transition into the support program for a low yearly fee. This allows you:
Continued access to all of the cooking and exercise shows.
Continued access to all educational programs and special events.
Discounted rates on body composition checks.
Discounted lab costs.
Discounts on nutritional supplements, vitamins, and B12 injections.
Additionally, if something were to change in the future (i.e. life happens… people have babies, undergo a family death or personal tragedy, etc.) you will be able to rejoin the active patient panel for the same rate you previously paid, even if the rate has increased since then, ensuring your continued success.
More
Services
Body Composition (Body Comp)
A body composition analysis with your initial consultation will help guide our medical and dietary recommendations in your weight management plan. Additional body composition analyses will be available for purchase at a discount while you remain a DR active or support patient.
Discounted laboratory bloodwork
Lab work is required to begin the program to address any undiagnosed causes of excess weight gain and ensure each patient's safety. Discreet Reductions has negotiated with a local lab for a premium group rate. This allows our patients to cash pay through DR for deeply discounted lab bundles. Patients are also able to use their commercial health insurance if they would prefer.
Nutrition & Vitamin Supplement Discounts
High quality "On-The-Go" nutrition supplements, vitamins, and B12 injections will be available for purchase at a discount for all DR patients. Please note, these are NOT required for any part of the program, but are available for patients that may want or need additional supplements.
Cooking Classes
Regularly scheduled online cooking classes with a professional chef will teach you how to prepare healthy, delicious, restaurant quality meals at home.
Exercise Classes
Regularly scheduled online exercise classes will give you a home exercise option for those not comfortable or not able to go to a gym.
Discounted Prescriptions Medications
We carry and dispense commonly prescribed medications at our office location for your convenience.