My name is Katherine Dietrich and I am the physician/owner of Discreet Reductions, a physician led weight management center in Billings, Montana. I completed medical school in Erie, PA and as an osteopathic student I appreciated the holistic approach to the patient. After completing my residency in Internal Medicine at Banner University in Phoenix, I spent next the 10 years working as a doctor in the field of hospice and palliative care.  
When COVID hit, overnight my average patient in palliative and hospice care became vastly younger. I watched as patients who should have many years left of life were gone in days. My patients with overweight and obesity were disproportionally affected, often having more severe cases and a longer course if they survived. Watching so many families say goodbye to their loved ones far too early pushed me to want to find a way to help people live more fully.  
I recognized early on that maintaining a healthy weight and active lifestyle is crucial to successful aging and living a full and engaged life. As a doctor, this realization grew and it was from this perspective that I created Discreet Reductions, a new weight management center dedicated to compassionate, holistic care of patients who are ready and want to lose weight. 
Based on my work as a doctor in palliative and hospice care, I strive to create a compassionate environment that is free of judgement, blame, and shame. Everyone struggles with something. Everyone. The medical system is notoriously demeaning and dismissive of patients with overweight and obesity, which is undeserved and unhelpful. 
At Discreet Reductions, you will find you are a person first and not a disease. You will also find a program focused on health rather than sickness. The DR program is based on the 7 Dimensions of Health: nutrition, physical activity, sleep, healthy relationships, spiritual peace, financial stability, and career/job fulfillment. While we spend significant time in nutrition education, you will find that each of the 7 Dimensions is crucial in weight management, and each is a focus at a different time in our program.    
It is my sincere hope that you will consider my program when looking for ways to improve your health. More importantly, I hope you find a program or method that will help you live your best life every day for years to come. 
Katherine Dietrich, DO MHCM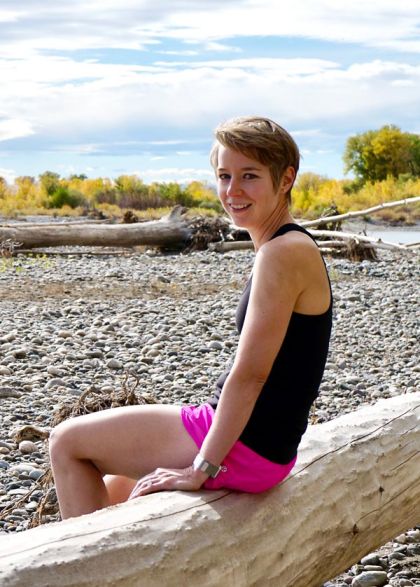 Katherine Dietrich, DO MHCM
Physician/Owner Elizabeth Enslow
Liz Enslow is a Licensed MSW in the State of Montana. Liz grew up in Alaska and has made Montana her home for the past 14 years. She enjoys spending time hiking and traveling with her son and husband of 18 years. She is an energetic and adventurous person who understands how therapy can help you move through your weight loss journey. Described as a compassionate listener with solid advice, Liz prides herself on knowing it's the small details that often have the largest impact.  Liz is an adaptive therapist who will employ Trauma Informed Care, CBT and Mindfulness techniques as warranted for your unique goals.