Lately, every time I go to the grocery store, I feel like prices have gone up. Everywhere I look, foods that used to be "cheap" are suddenly marked up and stores seem to be holding fewer sales. For the sales they do hold, I feel like these were the same prices a year ago when the items were NOT on sale.
Unfortunately, according to the Consumer Price Index, my instincts might be right. Prices for food have gone up 7% in the last year and certain categories have been hit harder than others - meats, poultry, fish and eggs are up over 12%!
For many, this has placed additional challenges on already strained budgets. One of the most common refrains I hear now is that it's too expensive to eat healthy. However, when I say that doesn't have to be true, I'm met with skeptical glances and side eyes…
From a bird's eye perspective, fruits and vegetables are up only 5.6% year over year. When compared with other categories, these may be less of a financial strain. Pantry staples such as grains, beans, and legumes also remain more modestly priced and can be bought for pennies in the bulk section. Both categories are full of fiber, vitamins, and minerals and are part of a healthy diet.
However, the temptation for some people may still remain with "cheap" fast food. After all, we all remember the dollar menu at the McDonald's drive through. Even though that's long gone, some people point to the daily deals and value meals as cheaper options. However, to prove this is not actually the case, my husband volunteered (meaning raced right over to the closest McDonald's) to order a value meal for a side-by-side comparison.
On the day he shopped, it was "buy one, get one" Big Macs. He bought two Big Macs, a medium fry and medium diet Coke for $9.38. The total calories: 1,420 with 55g protein.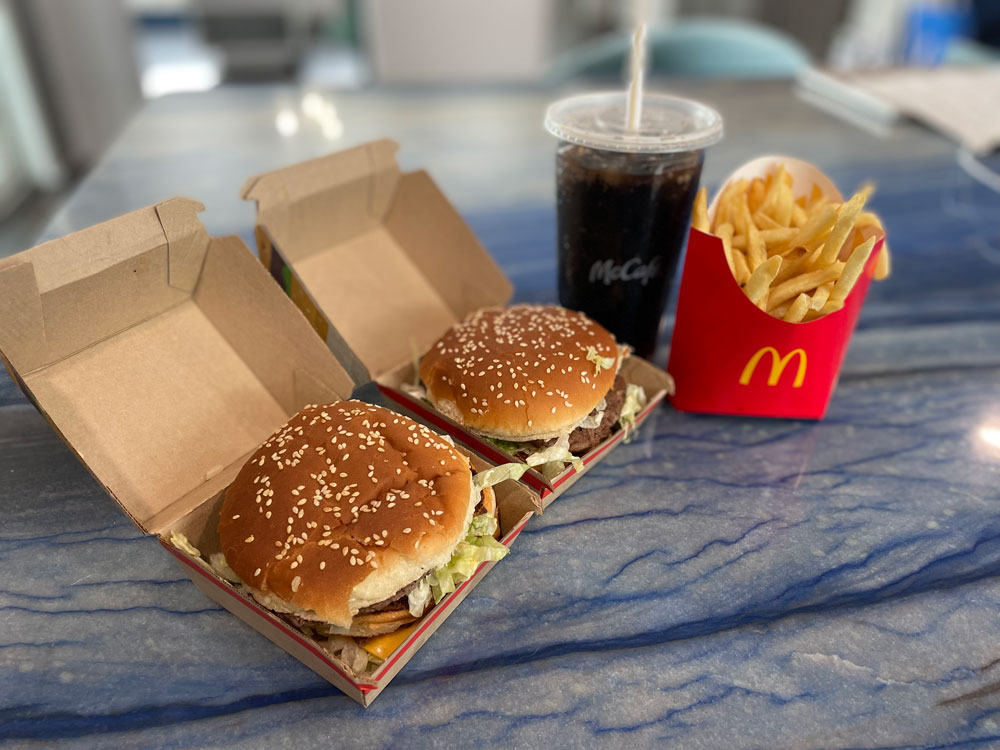 The next day we went shopping for the makings of a tuna melt. We went to Natural Grocer's to look for high quality ingredients and tried not to purchase anything on sale. We bought Dave's Killer 21 Grain Burger Buns (160cal, 5g protein. $5.85/8 = 73 cents), a can of Wild Planet albacore tuna (150cal, 32g protein. $3.79/can), and Natural Grocers brand Cheese (1 oz – 110cal, 7g protein. $6.36/8oz, 79 cents). We used 1 tbsp of Mayo from the fridge (100cal, 0g protein) and a bag of Proti Chips (120cal, 14g protein. 10/$14 or $1.40). For the tuna melt, we paid $6.71 and the total calories: 640cal with 58g protein.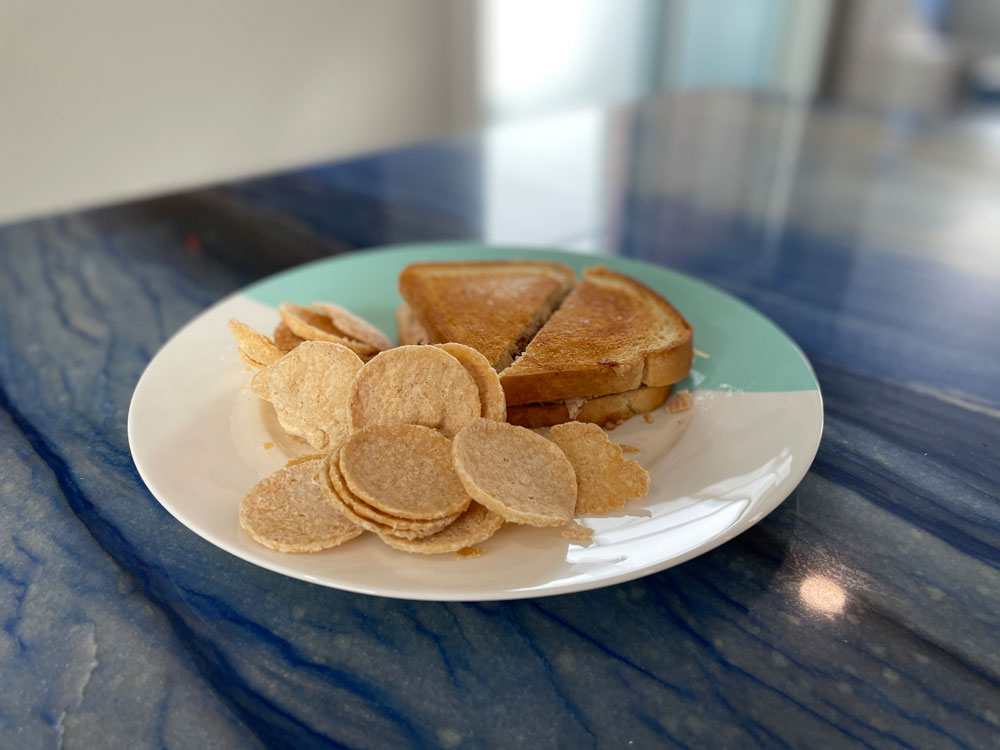 For these two meals, the tuna melt from home was $2.67 cheaper. We also tried to get a deal at McDonalds and tried NOT to get any sales and buy only the highest quality, most ethically sourced food possible at Natural Grocers. However, you can definitely find tuna, cheese and whole wheat bread for cheaper if saving money is the priority! The tuna melt also has more protein, less saturated fat, less cholesterol and less sodium. Plus, the tuna melt won't set you back on your weight loss goals and it's easy to throw together. You can buy multiple cans of tuna, a block of cheese (or slices), and a package of whole wheat buns to make the entire week's meals.
If you wanted to step up your game even more, consider making a soup or stew from scratch. A homemade lentil vegetable soup can be made over the weekend and frozen in lunch size portions to pull out of the freezer anytime during the week. The recipe linked below costs $16.85 for all the ingredients (minus a few pantry staples) or $2.10 per serving. Each serving is 475 calories with 21g of protein and 8g of fiber. If your blood pressure is a concern, omit or reduce the salt and/or use low sodium broth.
https://www.foodnetwork.com/recipes/ina-garten/lentil-vegetable-soup-recipe-1948822
McDonald's meal: $9.38 per serving
Homemade Tuna Melt with Chips: $6.71 per serving
From Scratch Organic Lentil Soup: $2.10 per serving
Ultimately, it's almost always cheaper to eat from home and definitely a lot healthier! When doing your shopping for the week, plan for easy to make sandwiches or prep a large meal to break into lunch sized portions to reheat throughout the week. With a little preparation, you'll avoid paying more for food, both now and later.